Lynn Brook – Testimonial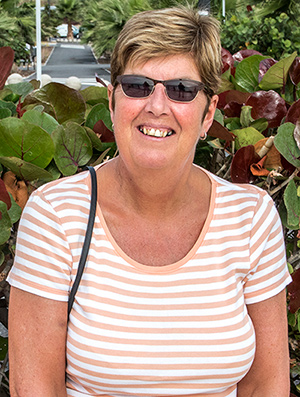 I have suffered from sciatica for a number of years, but it has been under control, enabling me to enjoy a normal active life, including gardening, golf and walking.
For no apparent reason I awoke one day in early December 2016 and the pain became so excruciating that a holiday due to begin the next day had to be cancelled.
Despite being prescribed serious medication including morphine patches by my GP, the pain worsened so much that I could hardly walk to the toilet and became bedridden.
A consultation was arranged with Mr Pal at Nuffield Hospital in Leeds and within 70 minutes of meeting him, he ascertained my condition, organised an MRI Scan & X-Ray and advised the treatment plan.
I was admitted to Spire Hospital in Roundhay within 4 days and underwent a 6-hour operation for an L4-S1 decompression with instrumented fixation and interbody cage.
The care at Spire was nothing short of brilliant and undoubtedly helped my speedy recovery, being sent home 5 days later. I had a follow-up consultation with Mr Pal after a further two weeks and he was delighted at the outcome.
It is now just 4 weeks since my operation; I have no sciatica pain, I can walk normally and have even begun driving again! I naturally have to take care when bending, avoid heavy lifting and sadly playing golf will not occur for another 6 months at least, but that is a very small price to pay to be without the agonising and totally debilitating pain I had experienced.
I cannot thank Mr Pal and his team enough for their knowledge, professionalism, skills and capabilities – they have given me my life back and I and all my family and friends are eternally grateful to them.