Dr. Barani

MBBS, FRCA, FCARCSI
Pain Management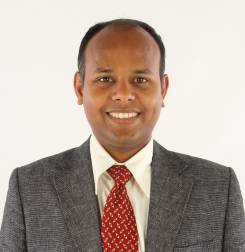 Practicing at: Spire Leeds Hospital
Specialties: Anaesthetics, Pain management, Pain relief
Special clinical interests: Chronic pain problems, Spine interventions for back and neck pain, Nerve related pain, Abdominal and pelvic pain, Nucleoplasty.
Research interests: Abdominal and pelvic pain, Pharmacology
Current NHS and /or university posts: Consultant in Anaesthesia and Pain Management, Leeds Teaching Hospitals NHS Trust Honorary Senior Clinical Lecturer, University of Leeds
Year of first medical qualification: 1996
Current membership(s) of professional, national and regional bodies: British Pain Society, International Spine Intervention Society, Royal College of Anaesthetists
Background Information
Professional profile
Dr Ganesan Baranidharan graduated in medicine from Madras, India in 1996. Following this, he underwent his post graduation training in anaesthesia and pain management at the Yorkshire Deanery. Dr Ganesan Baranidharan took off-rotation training to undergo a clinical fellowship in pain management at McMaster University, Canada. This has given him a wide and deep experience in managing a variety of chronic pain problems.
Dr Baranidharan has a special interest in chronic abdominal and pelvic pain other than musculoskeletal back and neck pain.
Personal profile
Dr Ganesan Baranidharan enjoys playing cricket for a local league in summer and badminton during winter.